Studio Nicholson's Confidence Grows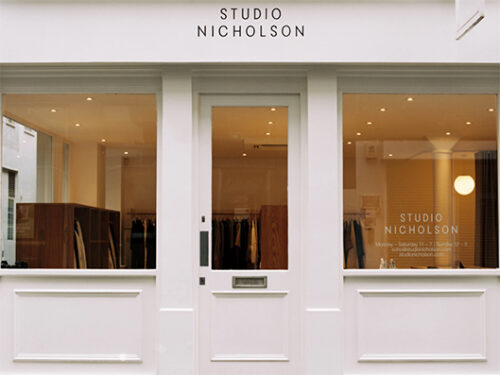 Studio Nicholson launched its second store on a pop-up basis in Soho at 9-11 Broadwick Street in the height of the pandemic, bucking the trend as other young brands displayed signs of nervousness. Their success was rewarded as they converted the pop-up into a permanent flagship store.
The mens' and women' brand is know for its clean lines and luxe minimalism inspired by Japanese culture, architecture and interiors carefully engineered for the ultimate modular wardrobe. The new space has been designed by the brand's founder and creative director Nick Wakeman with a number of elements reflecting its ethos and aesthetic.
Showing further confidence in their brand and the market, Studio Nicholson have instructed Stephen Kane & Company to look for 6,000sq ft office headquarters in London's East End.